A stock exchange that connected game statistics to a real-time e-commerce, making the price of team's jersey vary according to their performance on the field.



Footstats / 2015
With Armando Araújo, Caio Cardoso and Pedro Maneschy



Footstats is the largest football-specialised statistics company in Latin America. So, in a country for which football is considered a true passion, how can we demonstrate the relevance of something as dry and rational as statistical data?

While Brazil's greatest local rivalries were being televised live, Foot-Trade connected game statistics with an e-commerce system in real time; allowing fans to follow and make purchases on a second screen.




During the game, follow the performance of each team. Each tackle, cross, corner, shot on goal, and goal influences the price of the Jerseys.



If your team plays well, their shirt is immediately worth more. If the team has a poor match, the price of the jersey is reduced, encouraging you to buy and show your support.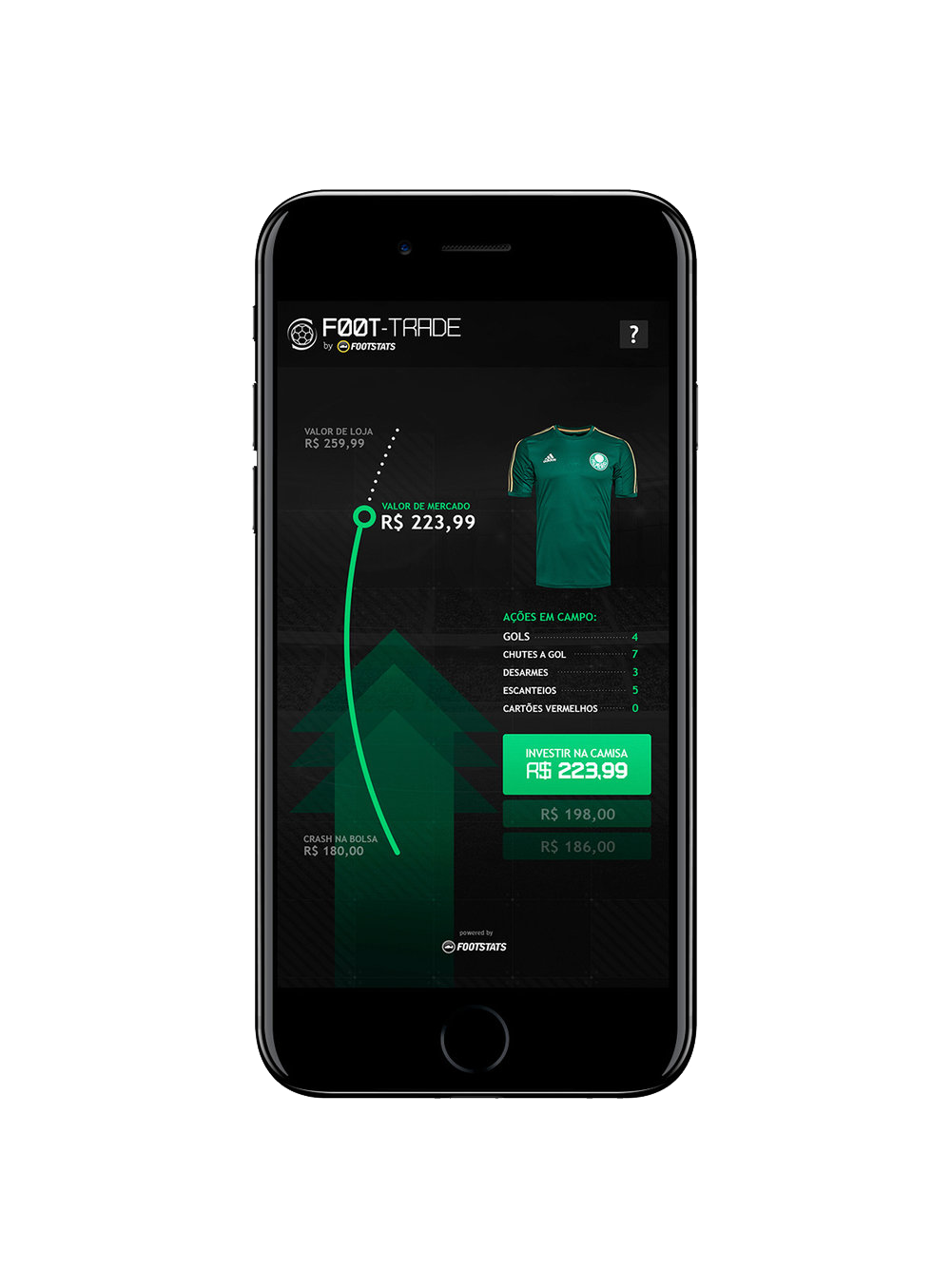 The stock exchange that invests in your team's jersey.